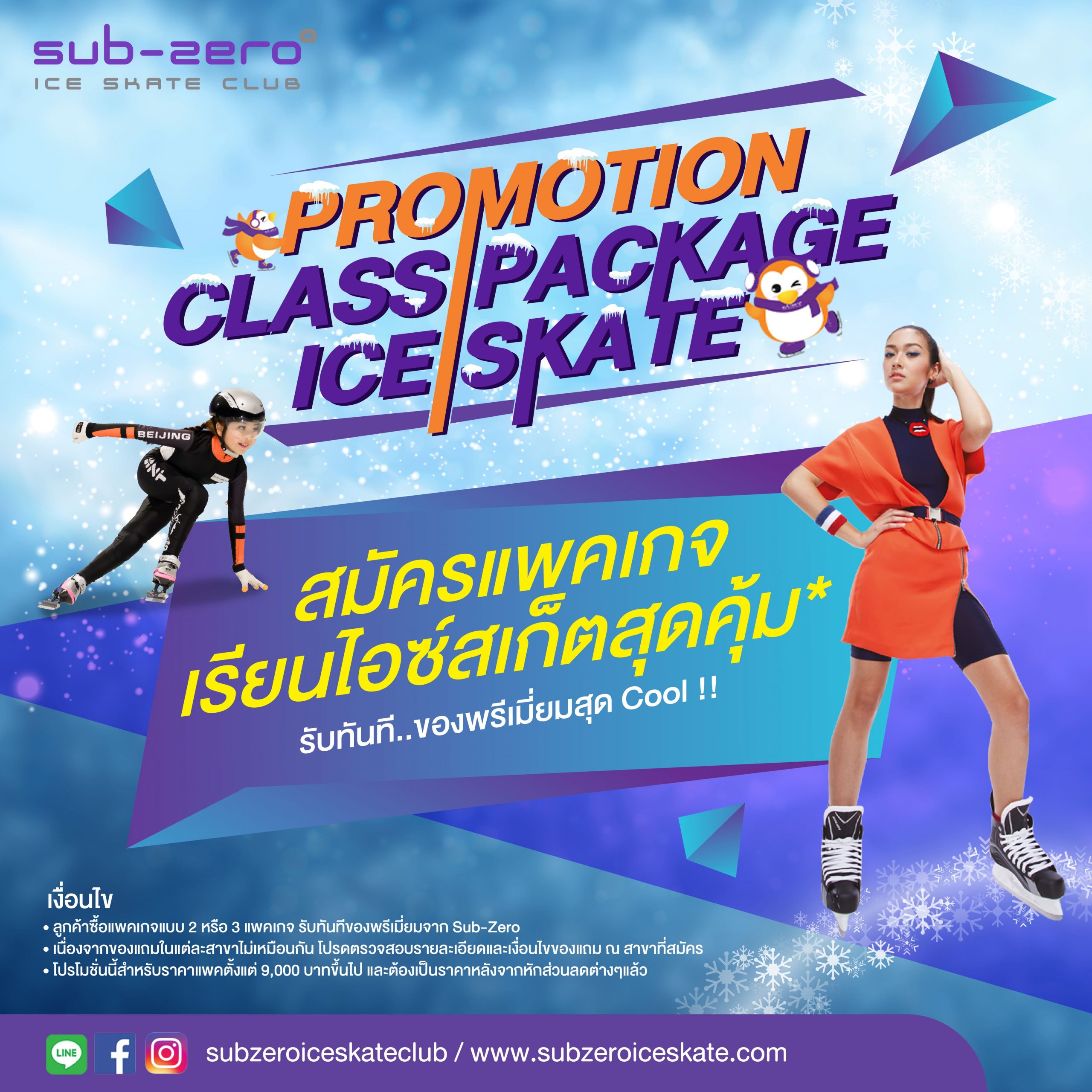 Promotion Class Package Ice Skate
Apply for a package, learn ice skating, great value*, get it immediately..premium item Cool !!
Condition
Customers buy 2 or 3 packages, get instant premium from Sub-Zero.
Because the gifts in each branch are not the same Please check the details and conditions of the giveaway at the branch you apply for.
This promotion is for a package price of 9,000 baht or more and must be the price after deducting various discounts.