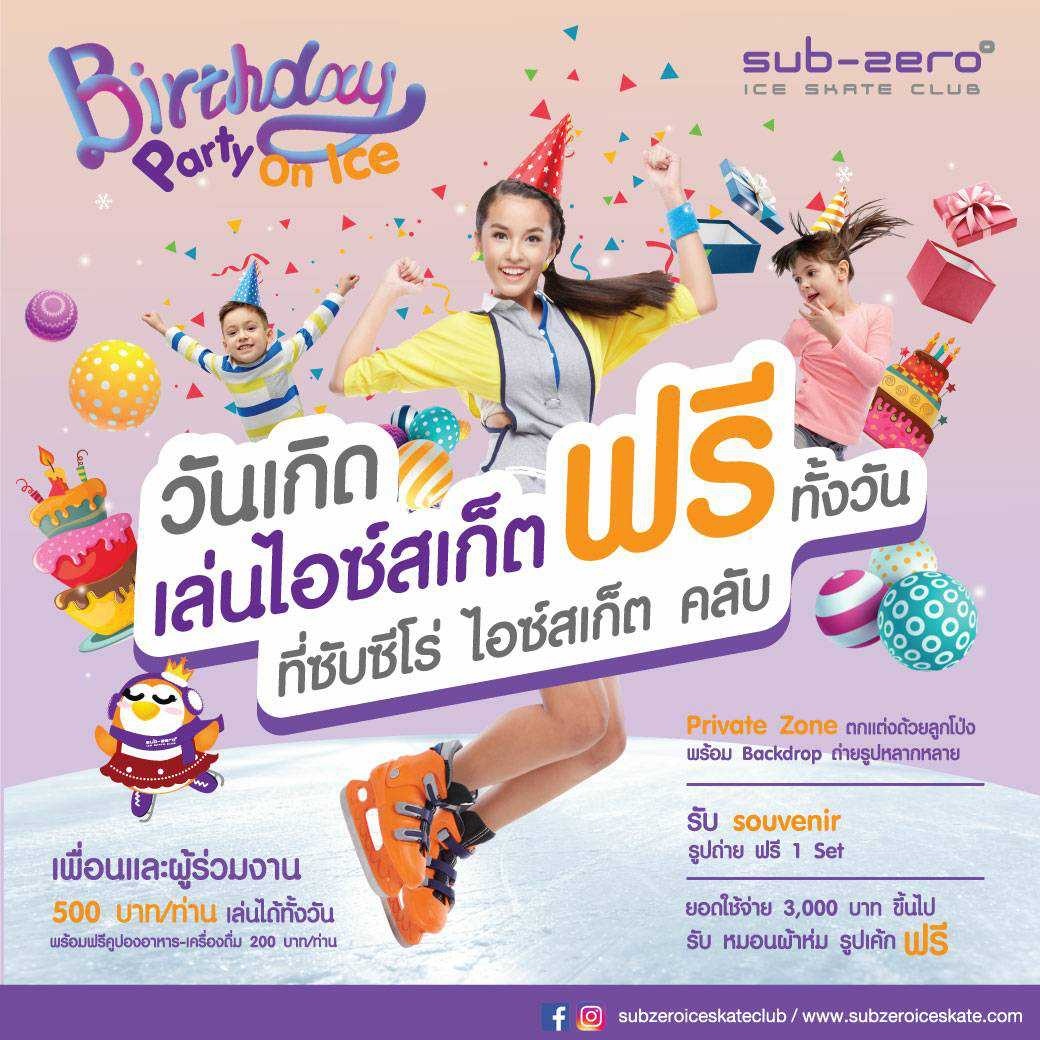 Free ice skating birthday all day at Sub-Zero Ice Skating Club
Friends and colleagues 500 baht/person can play all day. with free food-drink coupons 200 baht/person
Private Zone decorated with balloons with backdrop to take a variety of photos.
get 1 set free photo souvenir
Spending from 3,000 baht or more will receive a free pillow, blanket, cake shape.